Sarasota's Premier Plastic Surgery Center
There are many doctors who perform cosmetic and plastic surgery in Sarasota. However, when you desire a result that only a handful of doctors in the world can achieve, choose Sarasota Plastic Surgery Center. Great plastic surgery is the merging of artistry, experience and science. Great plastic surgeons have a delicate touch, vast experience and an aesthetic eye. Our board-certified physicians have the highest possible credentials and training and are known for their exceptional and natural results.
"The Center Of Attention" is not just a tagline, but represents our commitment to the highest possible standards of patient care. Every facet and every aspect of The Center is a testament to our insistence on excellence and safety. We believe plastic surgery, at its core, is about honest communication and realistic expectations. Our doctors will educate you on your options and listen to your needs even if you choose not to undergo surgery. At Sarasota Plastic Surgery Center, we will make you "the center of attention" concerning every aspect of your care and anticipate you will see why we are considered a premiere plastic surgery practice in Sarasota.
About Us
Why Choose Sarasota Plastic Surgery?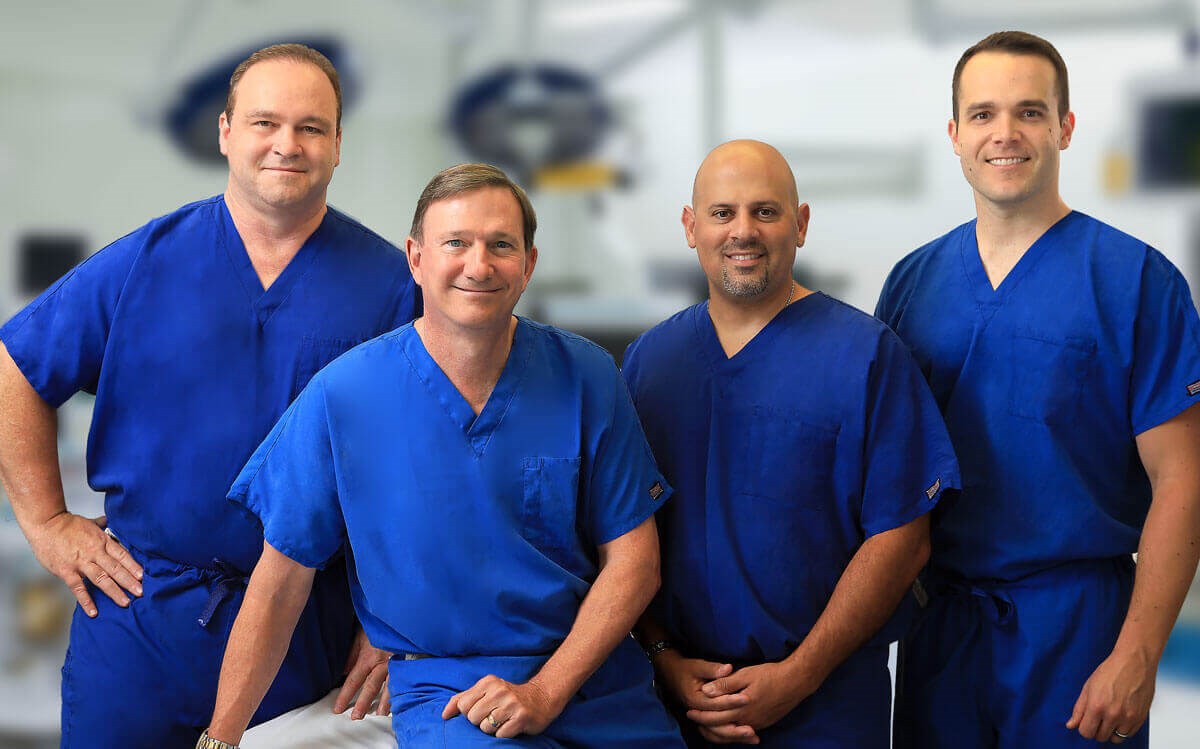 Sarasota Plastic Surgery Center is proud to provide you with an exceptional experience from consultation to satisfaction. Through our state-of-the-art facility that was designed to be a word-class plastic and cosmetic surgery center, to our innovated technology, to our experienced plastic surgeons, we set the gold standard for non-invasive and surgical procedures. Our team of surgeons are certified by the American Board of Plastic Surgery and are also members of the American Society of Plastic Surgeons and the American Society for Aesthetic Plastic Surgeons. Drs. Graham, Mobley, Engel and Derby are ready to leverage their over 60 years of combined experience to help you achieve your aesthetic goals.

Meet Our Surgeons
Patient Stories
Review some of our most memorable plastic surgery cases and see the exceptional results our patients have received. From non-surgical procedures to breast augmentation, face and neck lifts, and more, our talented team transforms lives. These stories take you through each patient's journey from beginning to end, culminating in their newly found confidence.
View All Videos
Reviews
"Dr Graham is a Superb Surgeon - Dr Graham's reputation as a superb surgeon is well deserved. From the first consultation to the final post-op check-up, Dr Graham's surgical skills, his dedication to his patients and the care and attention he and his staff give to each individual is nothing short of remarkable. I am very pleased with with the results of my neck and lower facelift. I feel like I was given 25 years back. And..."
D.M.
RealSelf
"Simply - HE'S THE BEST! - I can count the times that I've written a review on one hand...always a little skeptical of on-line reviews - but when I did my homework and read all of the sincere reviews of Dr. Derby (which really helped in my own decision process)....I knew I had to add to the 'fan base'... I am in my early 60's and had loose excess fat around my middle and thighs from weight gain/loss over and over. It was so disappointing to know that, no matter how hard I would exercise, this loose skin was not going to change. Surgery was going to be the only answer.Dr. Derby was highly recommended to me by family friends. He went beyond my expectations from start to finish. At our first meeting, he totally put me at ease – the examination, the evaluation, explaining the procedures - and ensuring I had realistic expectations. He took all the time needed to answer my questions. We determined that he could perform a tummy tuck and thigh reduction at one time (can't list both in the treatment line).I did some more research and EVERYONE – professionals and patients – everyone praised his surgery skills, his concern for his patients and his high standards – and also that he is a wonderful person and family man. Decision made, we met again to review and finalize – where he patiently answered my questions (again). His staff was wonderful and I never felt uncomfortable at any time. My surgery was approximately 8 hours (expected). Having the on-site surgery center was a bonus – more personalized, ultra-professional - I felt so safe and cared for. The entire post-surgery recovery time was better than anything I expected. Returning the next day for a post-op examination, I was amazed at how good I felt. My stitches have flattened and are already smooth to the touch; my lymphatic masseuse (who regularly services plastic surgery patients and has seen many, many surgery incisions) was amazed at the incision stitching – and said told me that Dr. Derby was the best at what he does. Two weeks post surgery I felt good, four weeks out felt great, and now, over three months, I feel fabulous. It has truly been a life changing experience. I cannot say enough good things about Dr. Derby – and his staff, especially Tiffany, were just superb!I no longer spend time trying to cover up rolls of loose fat or feeling self-conscious in public. It is wonderful to just live each day, happy in my body – all thanks to Dr. Derby."
A.
RealSelf
"Mommy Makeover - Dr. Mobley made me feel secure in knowing he will accomplish the best results with my mommy makeover."
Anonymous
RealPatientRatings
"Dr. Engel is incredibly talented, an amazing communicator and cares about his patients. He clearly outlined my options based upon a very thorough consultation, set realistic expectations and delivered life changing results. His years of experience combined with his kind heart and pure talent set him apart from other doctors. I trust him completely and recommend him without reservation. If I could give 10 stars I would."
K.M.
Google
"Amazing Experience - My incision is healing beautifully, and my biopsy is now negative - A biopsy taken at my dermatologist's office in August revealed a melanoma on my back. As a retired nurse who has lived in Sarasota for 40 years, I am familiar with most of the surgeons in the area. I chose Dr. Derby, and had an amazing experience. From my initial consultation through the follow up visit, I could not have been treated better. . My incision is healing beautifully, and my biopsy is now negative. The entire staff is a class act. Thank you all."
B.
RealSelf