Learn About Our Procedures
About Our State of the Art Facility
Sarasota Plastic Surgery Center is the private cosmetic surgery practice of Drs. Braun H. Graham*, David L. Mobley*, Scott J. Engel* and Brian M. Derby. These surgeons have a long-standing reputation for excellence in plastic surgery and creating natural, beautiful results for their patients. Our Sarasota, FL campus includes an ambulatory surgery center and medical offices both equipped with advanced technology, as well as a full-service MedSpa and Skin Care Store offering advanced skin rejuvenation. This unique "one stop shop" enables us to offer unparalleled convenience and continuity of care for our patients and meshes well with our extreme dedication to patient satisfaction. Sarasota Plastic Surgery was founded in 1991 with the aim of continually pursuing excellence in plastic surgery. That mission has resulted in talented surgeons and an exceptional staff who work hard to stay abreast of the most recent advances in medical and cosmetic procedures. Our surgeons enjoy improving the appearance and lives of their patients, and they do so with the highest safety and quality standards in mind.
Visit Facility Page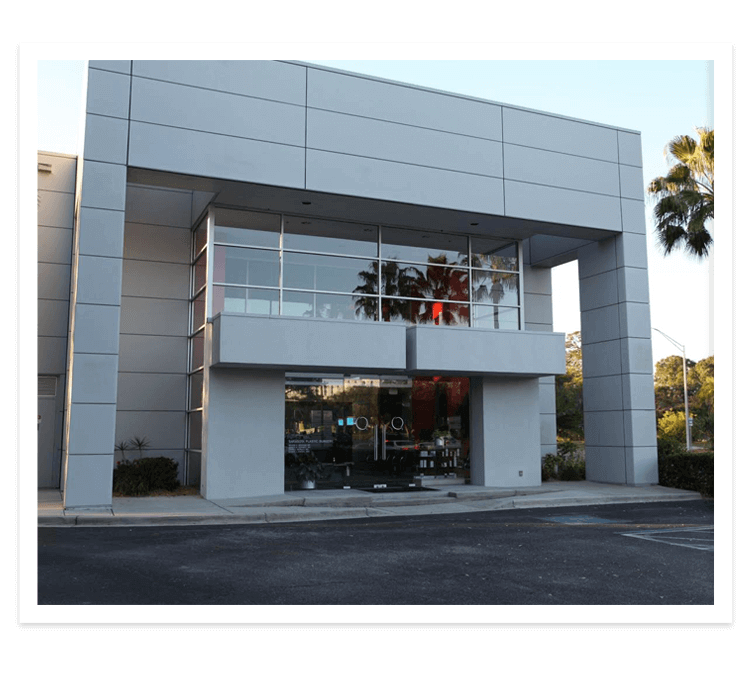 Reviews
I was amazed that the procedure I had could actually give me the results that I never thought were possible. I am now looking forward to the end results - a few months down the road - when I will no longer feel the numbness in the surgery sites and will actually only see very faint lines where the incisions were. I am very happy. I never imagined that I could have my wings" removed and be able to wear so many nice clothes because my arms are so trim. Thank you, Dr. Mobley."
Dr. Engel was very patient with me, explaining the procedure step-by-step. I appreciated that he was straight-forward when communicating with me what to expect during the procedure and the recovery. Results are BEYOND my expectations. I came in with a problem- and he fixed it. Turned out way better than I had expected.
Male Breast Reduction (Gyno) - Sarasota, FL - Dr. Derby is one of the most kind and caring doctors/person I've ever had the joy of getting to know. Absolute professional when it comes to how he handles his patients under surgery or during check ups. Extremely positive and encouraging mannered to make the whole process feel very smooth and painless. I couldn't have ended up with a better doctor in my true opinion, amazing guy! - - Dr. Derby at Sarasota Plastic Surgery Center performed an absolutely stunning job with precision detail in his work when it came to my surgery and I couldn't be happier with the results. I had breast tissue removed from both lower pecs surrounding the nipple, and the job performed was stellar allowing my chest to have then natural contouring shape that its meant to have.
No Boobs to Beautiful Boobs! - Sarasota, FL - I was nervous about finding the 'perfect' doctor but I came across Dr. Derby and had the best experience. From my consolation to post surgery was amazing. I almost can't wait to go back to him when I need them re-done! - - I couldn't say one negative thing about Dr. Derby or any of the staff here. Everything was amazing and made me feel 100% comfortable. I am a 21 year old female but when I got the procedure I was 20 years old, I had vertically no room for implants let alone for the size I wanted around a 32DD. But I could have never imagined how perfect mine came out! I am a little over six months and can not believe the work he did. I spent a lot of time reviewing photos of women after surgeries and I feel as if mine can't even compare and in a beautiful way! I recommend Dr. Derby and Sarasota Plastic Surgery to anyone!
Allergan Style 410 Dual Plane 360cc - Sarasota, FL - I can't say enough good things about both Dr. Engel and his staff. From start to finish everyone is welcoming, informative, and make you feel both special and important! Dr. Engel is wonderful! His extensive knowledge as a surgeon mixed with his witty sense of humor put you at ease immediately. For my augmentation I knew I wanted a very natural look. He took the time to listen, weigh the options, and offer his professional opinion of how we could get there. And while choosing the direction to go, regarding size and style of implant, is a collaborative effort between you and him, I chose to have him make the final decision. Trusting him was the best choice for me, and I would do it that way again in a second! My results have completely exceeded my expectations and I can't thank him enough!! Dr. Engel is an exceptional plastic surgeon and I would recommend him every time!! - - I'm almost 3 weeks post-op with Allegra style 410 anatomic implants. Size 360cc. Dual plane. I could NOT be happier! Im 35 and have a 1.5 and 3.5 year old both were breast fed. I lost all fullness and definitely had some laxity. I was really didn't want to do a lift and my surgeon was great in working with me to give me the best option without one. I'm really happy with the route we took!
4.9
250 Total Reviews
Sarasota's Premier Plastic Surgery Center
There are many doctors who perform cosmetic and plastic surgery in Sarasota. However, when you desire a result that only a handful of doctors in the world can achieve, choose Sarasota Plastic Surgery Center. Great plastic surgery is the merging of artistry, experience and science. Great plastic surgeons have a delicate touch, vast experience and an aesthetic eye. Our *board-certified physicians have the highest possible credentials and training and are known for their exceptional and natural results.
"The Center Of Attention" is not just a tagline, but represents our commitment to the highest possible standards of patient care. Every facet and every aspect of The Center is a testament to our insistence on excellence and safety. We believe plastic surgery, at its core, is about honest communication and realistic expectations. Our doctors will educate you on your options and listen to your needs even if you choose not to undergo surgery. At Sarasota Plastic Surgery Center, we will make you "the center of attention" concerning every aspect of your care and anticipate you will see why we are considered a premiere plastic surgery practice in Sarasota.