Learn About Our Procedures
About Our State of the Art Facility
Sarasota Plastic Surgery Center is the private cosmetic surgery practice of Drs. Braun H. Graham*, David L. Mobley*, Scott J. Engel* and Brian M. Derby. These surgeons have a long-standing reputation for excellence in plastic surgery and creating natural, beautiful results for their patients. Our Sarasota, FL campus includes an ambulatory surgery center and medical offices both equipped with advanced technology, as well as a full-service MedSpa and Skin Care Store offering advanced skin rejuvenation. This unique "one stop shop" enables us to offer unparalleled convenience and continuity of care for our patients and meshes well with our extreme dedication to patient satisfaction. Sarasota Plastic Surgery was founded in 1991 with the aim of continually pursuing excellence in plastic surgery. That mission has resulted in talented surgeons and an exceptional staff who work hard to stay abreast of the most recent advances in medical and cosmetic procedures. Our surgeons enjoy improving the appearance and lives of their patients, and they do so with the highest safety and quality standards in mind.
Visit Facility Page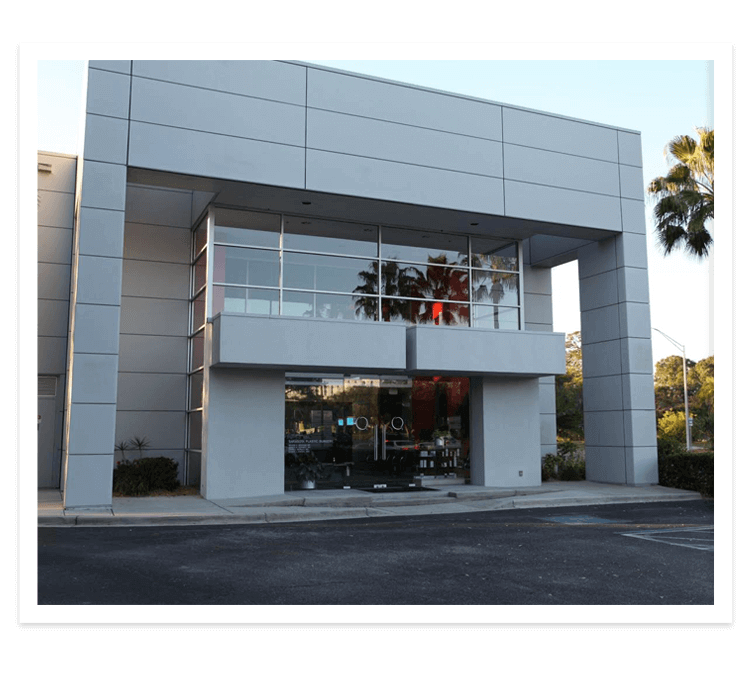 Reviews
I was amazed that the procedure I had could actually give me the results that I never thought were possible. I am now looking forward to the end results - a few months down the road - when I will no longer feel the numbness in the surgery sites and will actually only see very faint lines where the incisions were. I am very happy. I never imagined that I could have my wings" removed and be able to wear so many nice clothes because my arms are so trim. Thank you, Dr. Mobley."
Breast Reduction at 70 - Sarasota, FL - Approaching 70 and being a very active person suffering from neck and shoulder pain...My Primary and Orthopedic Doctors agreed that I need a breast reduction to alleviate the discomfort... I was apprehensive to go through the surgery.... I researched and kept looking at Sarasota Plastic Surgery Group.... Dr. Derby was recommended for the reduction... Went for my Consultation and so pleased with Dr. Derby recommendations.... He said immediately that my breasts were too large for my small frame... I felt secure to make a decision to have Dr. Derby do the surgery..... After all medical tests and clearances I had the surgery.... I am 10 days postop and feel great. Sarasota Plastic Surgery office is run so efficient. Dr.Brian Derby is a wonderful surgeon and has his patient's best interest and safety.... I am so happy I picked him and had such a great experience..... Bonus is I feel great and look great........ Wish I did it 10 years ago....
I am pleased with the results of the wound repair performed by Dr. Derby. The wound resulted from MOHS surgery to remove a skin cancer located on my cheek just under my eye; for a woman, a strategic location. Dr. Derby?s demeanor inspired trust and confidence in his professional ability, yet he...
Life Changing! Breast Augmentation with Periareolar Lift - Sarasota, FL - I'll start off this review by saying if you have ever considered having a breast augmentation, wait for the Doctor who you are 100% confident in and with. Now I'll share my story. I'm 24 years old and went through a pretty big weight loss a few years ago. I lost around 80 pounds, all of which i was completely convinced was any appealing breast tissue i ever had. I was left with loose skin and my boobs did this super attractive cookie monster thing. Being an 18-23 year old took a toll on my self confidence. It took a bit until I realized I am not defined by my breast size or how they look, I became confident in myself as a woman and thats when I knew I was ready to pursue the surgery. Coming from a family who is completely against plastic surgery, friends who pressured me to get it or not get it, listen, EVERYONE will have an opinion. But what matters is you. This is your body and your life. People will think you are the smartest person or the dumbest. They will love your results or hate them. Again, this is you that will live with the results of either having a breast augmentation or not. It is a very personal decision and you make it confidentially. The ones who love and support you either way will be there. It took a lot of consultations, before i found hands down, the best and most honest Doctor I've ever encountered. I went to consultations where I felt rushed, like my questions were silly or a burden, I had a lot of questions with having some extra skin and wanting my breasts to be even(no more cookie monster) etc.. and please, if that ever happens, you leave. This is a major surgery and you are looking for someone to completely trust, it is a life changing surgery. It took about 5m of talking with Dr. Brian Derby of knowing he was going to be my doctor. He has changed my life. He has given me results above and beyond anything I have ever dreamed of. From the first consultation he sat and answered any and every question I had, he put me at ease and explained everything so thoroughly. He explained along with a breast augmentation I would also need a periareolar lift, he thoroughly went through implant sizes and I was able to show him what I wanted, my end goal was to be a D-DD, he went over after care and everything in between. I felt 100% trust with him. His staff is so thorough and follow up with you very often. So I booked my surgery and my final consultation before I brought my boyfriend who would be taking care of me after, Dr. Derby explained everything to him, made him completely at ease. We talked about everything, joked around, showed my boyfriend the final implant size, I left feeling very excited and confident.The day of surgery I wasn't that nervous and I owe that to my supportive man and the staff and Dr. Derby, we all joked around that morning, very early morning, talked about going under, they answered my question of "will I wake up half way during surgery?" as silly as it was, that was my only fear. We all laughed at that one. Everything went amazing. They called my boyfriend multiple times during surgery to let him know I was good, which meant a lot to him and put his mind at ease, the next thing i know I woke up with boobs! Best day ever! Recovery wasn't bad at all. I slept most of the first day, and went back the next morning for my follow up. I got to see them for the first time and even with them being 12 hours old I was amazed. I went home and just stared at them and cried because I was so over whelmed with happiness. That has been my every day reaction since. I had this mental picture, combined of all the boobs I looked at prior to surgery, which was ALOT, alot, of boobs..and my results don't even compare. I never imagined I would and could look like this. The after care and follow up and how personable Dr. Derby has been, what he has done for me, how he has changed my life, I could never say thank you enough. I waited for this surgery and I thank God every day I waited until I felt that trust, because how beyond happy and in love with my results, I wouldn't trade for anything. I went from about a 32B to a 32DD. No more cookie monster thing, just perfection in my eyes. I'm about 1.5 months post OP and my scars have almost completely diminished. I will and always go with Dr. Derby. I get compliments daily and can't help but be so excited to tell people where to go and who to see, because every single woman who wants and is pursuing a breast augmentation deserves the happiness, trust, comfort and excitement and falling in love with YOUR body and how you look, what I live with now and after having an incredible experience, was worth the wait, was worth everything.Thank you Dr. Derby for impacting my life in such an amazing way! You truly are gifted in what you do!
4.9
267 Total Reviews
Sarasota's Premier Plastic Surgery Center
There are many doctors who perform cosmetic and plastic surgery in Sarasota. However, when you desire a result that only a handful of doctors in the world can achieve, choose Sarasota Plastic Surgery Center. Great plastic surgery is the merging of artistry, experience and science. Great plastic surgeons have a delicate touch, vast experience and an aesthetic eye. Our *board-certified physicians have the highest possible credentials and training and are known for their exceptional and natural results.
"The Center Of Attention" is not just a tagline, but represents our commitment to the highest possible standards of patient care. Every facet and every aspect of The Center is a testament to our insistence on excellence and safety. We believe plastic surgery, at its core, is about honest communication and realistic expectations. Our doctors will educate you on your options and listen to your needs even if you choose not to undergo surgery. At Sarasota Plastic Surgery Center, we will make you "the center of attention" concerning every aspect of your care and anticipate you will see why we are considered a premiere plastic surgery practice in Sarasota.