Learn About Our Procedures
About Our State of the Art Facility
Sarasota Plastic Surgery Center is the private cosmetic surgery practice of Drs. Braun H. Graham*, David L. Mobley*, Scott J. Engel* and Brian M. Derby. These surgeons have a long-standing reputation for excellence in plastic surgery and creating natural, beautiful results for their patients. Our Sarasota, FL campus includes an ambulatory surgery center and medical offices both equipped with advanced technology, as well as a full-service MedSpa and Skin Care Store offering advanced skin rejuvenation. This unique "one stop shop" enables us to offer unparalleled convenience and continuity of care for our patients and meshes well with our extreme dedication to patient satisfaction. Sarasota Plastic Surgery was founded in 1991 with the aim of continually pursuing excellence in plastic surgery. That mission has resulted in talented surgeons and an exceptional staff who work hard to stay abreast of the most recent advances in medical and cosmetic procedures. Our surgeons enjoy improving the appearance and lives of their patients, and they do so with the highest safety and quality standards in mind.
Visit Facility Page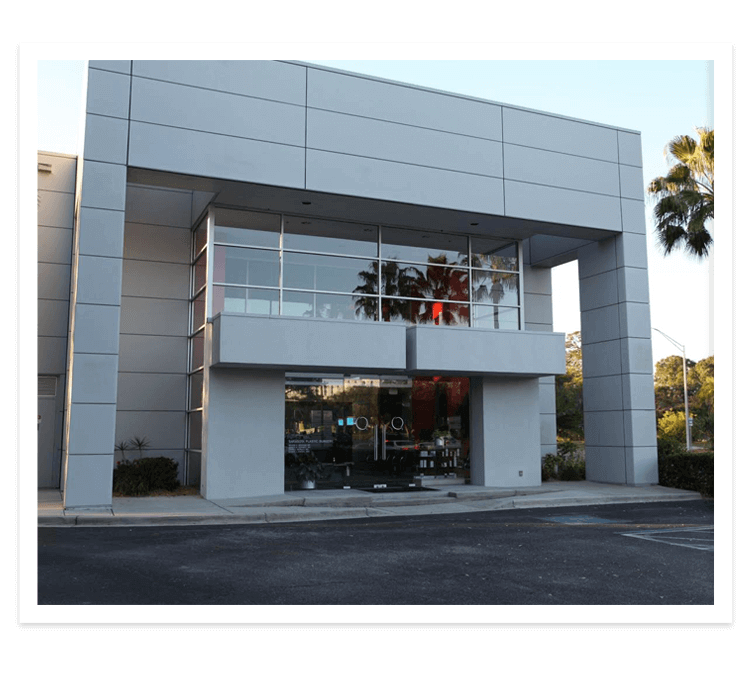 Reviews
I had a drooping eyelid and another one that was moderate. My face looked out of balance and I was very self conscious about my appearance. Dr. Mobley spent a lot of time before and after my upper eyelid surgery to go over all the details and make me feel comfortable. Result: I LOVE MY NEW EYES! Thank you Dr. Mobley! I'm so glad I found someone who doesn't push a procedure on you, but honestly tells you what would be an improvement. He is a wonderful doctor.
Dr. Derby and everyone there made me feel so comfortable and the results just 5 days later already look incredible. I would definitely recommend my friends and family to see Dr. Derby!!
Fabulous Doctors & staff!
Words can not express my gratitude for Dr Derby and his staff. My 19 year old son was in a serious motorcycle accident and Dr Derby was unclear if he was going to be able to save his foot. After several small surgeries of cleaning out the wound and repairing bones, Dr Derby performed a 12 hour surgery, removing muscle from the thigh and a skin graft and transplanting to his foot. The surgery was a huge success and my son has his foot! Dr Derby kept my son and I calm through a very difficult time
30 Years Old, I Wanted to Add Lift and Fullness to my Breasts - Sarasota, FL - Dr. Derby was an amazing doctor to work with. I felt very comfortable around him and he listened to what my needs/wants were, and he delivered. He was very compassionate about his work and I could tell he put in the extra time and effort, he truly loves what he does. I even emailed him after my pre-op appointment to express what I wanted further and he called me promptly to ensure we were on the same page. My breast augmentation was the first surgery I've ever had and while I was nervous to be put under, I felt 100% at ease knowing I was in good hands. He followed up with me every day and my recovery process was easier than I could have ever imagined, I was out of the house the next day for my follow up appointment and I felt great. I have recommended him to all my friends & family for any procedures they were interested in. - - I wanted to be able to wear a sports bra and my breasts not have the "pancake" effect. I also wanted the option of not wearing a bar since there are so many cute clothes that have open backs, mainly dresses. I talked about having a breast augmentation for approximately 5 years and I wish I wouldn't have waited so long, I love the results.
4.9
282 Total Reviews
Sarasota's Premier Plastic Surgery Center
There are many doctors who perform cosmetic and plastic surgery in Sarasota. However, when you desire a result that only a handful of doctors in the world can achieve, choose Sarasota Plastic Surgery Center. Great plastic surgery is the merging of artistry, experience and science. Great plastic surgeons have a delicate touch, vast experience and an aesthetic eye. Our *board-certified physicians have the highest possible credentials and training and are known for their exceptional and natural results.
"The Center Of Attention" is not just a tagline, but represents our commitment to the highest possible standards of patient care. Every facet and every aspect of The Center is a testament to our insistence on excellence and safety. We believe plastic surgery, at its core, is about honest communication and realistic expectations. Our doctors will educate you on your options and listen to your needs even if you choose not to undergo surgery. At Sarasota Plastic Surgery Center, we will make you "the center of attention" concerning every aspect of your care and anticipate you will see why we are considered a premiere plastic surgery practice in Sarasota.